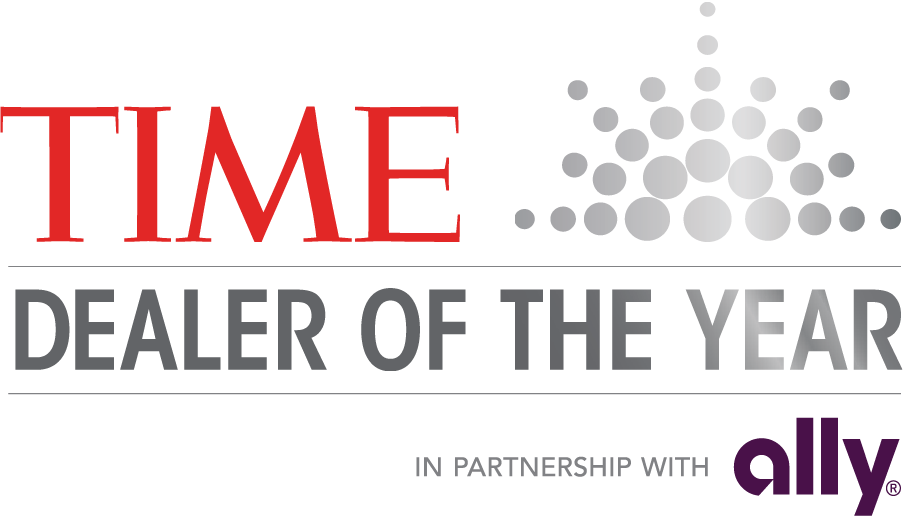 TIME AND ALLY FINANCIAL HONOR CORNELIUS DEALER
Jack Salzman Wins National Recognition for Community Service
and Industry Accomplishments at NADA Show 2018
(Las Vegas, NV, March 23, 2018) - Jack Salzman, owner of Lake Norman Chrysler Dodge Jeep Ram in Cornelius, North Carolina, was named the 2018 TIME Dealer of the Year today.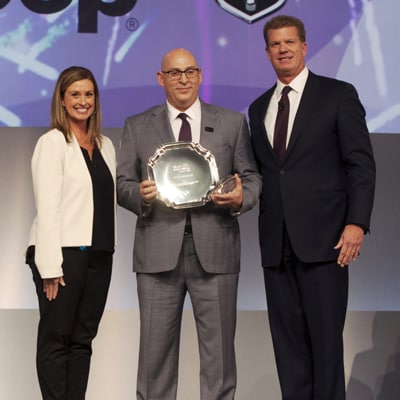 Salzman received this highest honor out of a select group of dealers from across the country recognized at the 101st annual National Automobile Dealers Association (NADA) Show 2018 in Las Vegas on Friday. The announcement of this year's national TIME Dealer of the Year and finalists was made by Jacie Brandes, SVP of Sales and Marketing for TIME, and Doug Timmerman, President of Ally Insurance, at the formal opening of the convention, which was expected to draw more than 20,000 individuals involved in the automobile industry.
"Ally continues to be inspired by dealers around the country that give so generously to important charitable causes in their communities," Russi said. "We are proud to honor the 2018 TIME Dealer of the Year winner, Jack Salzman, along with this year's finalists, for this well-deserved award."
In its seventh year as exclusive sponsor, Ally has donated $1,000 to the charity of choice for each of the 47 dealer nominees and will provide $10,000 to the nonprofit selected by the 2018 TIME Dealer of the Year winner. In addition, the three finalists, as well as the state Automotive Trade Association Executive (ATAE) who nominated the 2018 winner, will each receive a $5,000 grant f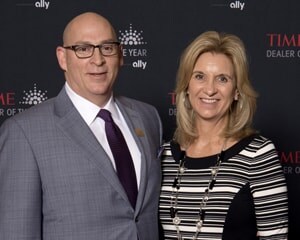 or the nonprofit organizations of their choice. All nominees are featured on AllyDealerHeroes.com, which highlights the philanthropic contributions and achievements of auto dealers across the United States. 
The TIME Dealer of the Year award is one of the automobile industry's most prestigious and highly coveted honors. Recipients are among the nation's most successful auto dealers who also demonstrate a long-standing commitment to community service. Salzman, 55, was chosen to represent the North Carolina Automobile Dealers Association in the national competition - one of only 47 auto dealers from more than 16,500 nationwide - nominated for the 49th annual award. The award is sponsored by TIME in association with Ally Financial, and in cooperation with NADA. A panel of faculty members from the Tauber Institute for Global Operations at the University of Michigan selects one finalist from each of the four NADA regions and one national Dealer of the Year.
"The most rewarding part of my retail automotive career has been hiring great people and investing in their future," Salzman said. "We pride ourselves on searching out quality employees and providing them with the tools and support they need to grow from entry-level jobs up to top management positions within the company."
A 1980 graduate of Riverview High School in Riverview, Florida, Salzman was the top-rated swimmer in the country for the 200-meter backstroke and competed in the United States Olympic Trials for the summer games in Moscow. He won three silver medals for Team USA in the Maccabiah Games in Israel.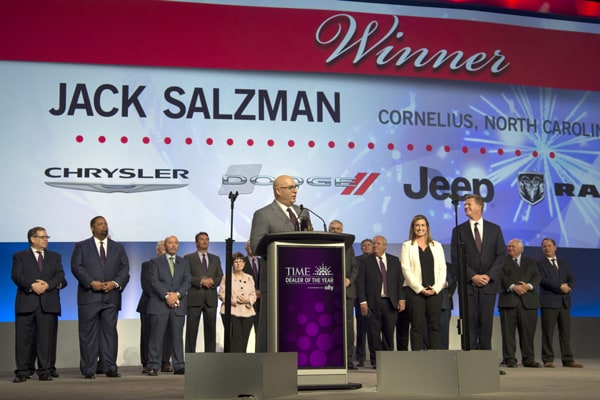 Salzman accepted a full swimming scholarship to Auburn University in Auburn, Alabama, where he received a degree in business administration in 1985. He then went on to earn a J.D. from the Shepard Broad College of Law at Nova University (now Nova Southeastern University) in Fort Lauderdale, Florida, in 1989.
Rather than working with a law firm, Salzman decided he wanted to own his own business after law school and started a cellular phone agency. While partnering with a local car dealership on a successful promotion, the dealer hired him as a sales manager and he has been in the retail automotive industry ever since. Today, he is owner of two Chrysler, Dodge, Jeep and Ram dealerships in North Carolina, located in Cornelius and Gastonia.
"Providing a great customer experience allows us to continue to grow our business, add more positions and retain quality employees for years to come," Salzman said. "We are proud to employ a very diverse and loyal staff of 108 employees."  And his hiring practice has earned his dealership the 2012 Champions of Diversity award from the Lake Norman Chamber of Commerce, an honor which is very meaningful to him.
"We have always sought out great employees regardless of gender, race, religion, sexual orientation, etc.," he said.  "As a result of this philosophy, we have been rewarded with extremely low turnover and incredibly caring employees, whom we are able to continually promote to new positions that further their careers."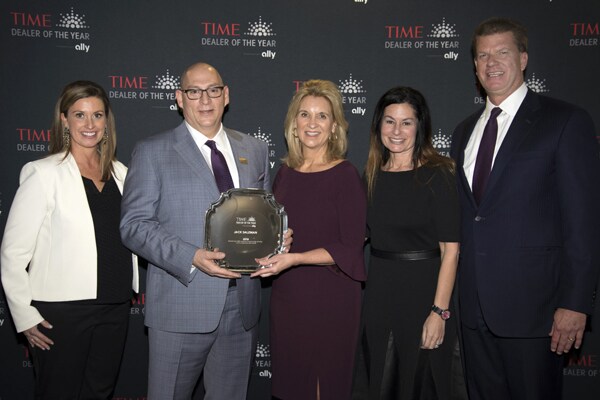 Salzman is equally as committed to giving back to his community. "When I purchased the dealership in 2003, my wife and I decided that we wanted to focus our philanthropic time and attention on three areas: animals in need, children in need and women in need," he said. To this end, he is contributor to the Humane Society of Charlotte (North Carolina), as well as being a founding board member of Lake Norman Humane. And he supports Lake Norman Lucky Cats, which provides trap-neuter-return services, as well as Holly'z Hope, an organization that helps unchain dogs by building fences for homeowners in need.
For women and children, Salzman is a longtime supporter of The Dove House Children's Advocacy Center in Statesville, North Carolina, and Pat's Place Child Advocacy Center in Charlotte, as well as Amy's House in Lincolnton, North Carolina, and The Shelter of Gaston County in Gastonia, which both serve battered women and children. "We believe these organizations serve a critical need in our community," he said.
Other groups Salzman contribute to include Make-A-Wish; Big Brothers Big Sisters; Habitat for Humanity; Susan G. Komen; American Cancer Society; plus many other local groups.
Salzman was nominated for the TIME Dealer of the Year award by Robert Glaser, president of the North Carolina Automobile Dealers Association. He and his wife, Robin Smith-Salzman, have three children and six grandchildren.