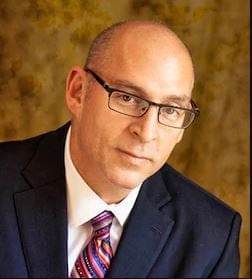 We at Lake Norman Chrysler Dodge Jeep Ram are so proud to announce that our owner Jack Salzman, has just been named the TIME Dealer of the Year! This is one of the most prestigious awards a dealer can win, and Jack certainly earned the title thanks to his years of running dealerships that provide excellent customer service, have great sales numbers, and believe in community philanthropy.
You might be surprised to learn that Jack isn't a second or third generation car dealer, despite his knack for the business. In earlier years, he excelled in the pool and was one of the country's top-rated swimmers for the 200-meter backstroke. He competed in the trials for the Moscow Olympics and even won medals for Team USA at the Maccabiah Games in Israel.
His pool prowess earned him a full-ride to Auburn university, and after that he went to to get his JD from the Shepard Broad College of Law. It seemed liked he was destined for the world of legal language, but instead he started a cell phone agency!
So, how does an elite swimmer turned law degree holder turned cell phone agent get into the automotive industry? Well, Jack had a successful campaign with a car dealership and they immediately hired him on as a sales manager, and as they say, the rest is history! Jack has been in the automotive industry since and in 2003 purchased his first dealership.
Jack says, "We have always sought out great employees regardless of gender, race, religion, sexual orientation, etc. As a result of this philosophy, we have been rewarded with extremely low turnover and incredibly caring employees, whom we are able to continually promote to new positions that further their careers."
For philanthropy, Jack and his wife focus their attention on the following areas: animals, children, and women in need. He's worked with many organizations, with notable ones being The Dove House of Children's Advocacy Center, The Lake Normal Humane (where he is a founding member), and the Shelter of Gaston County in Gastonia which serves women and children who've left abusive situations.
Due to Jack's work ethic, it's clear that he would have succeeded if he'd continued swimming or if he stayed in law. Who knows, he might have even been a titan of the cell phone industry! But, here at the dealership, we're so glad he got into the automotive industry, allowing him to serve the community in a variety of ways.
Please join us in congratulating Jack Salzman on his TIME Dealer of the Year Award, as well as the dealership earning a Customer First Award for Excellence.