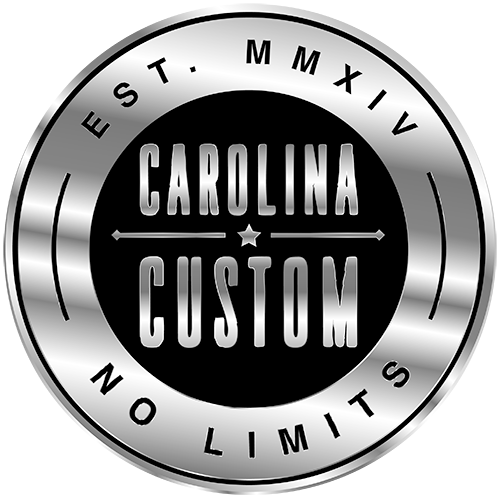 Check out our current custom Jeep Wrangler and Jeep Gladiator inventory below! They don't stay on our lot for long, so if you don't see what you're looking for, we can build one for you from the ground up!
Build Your Custom Jeep Near Charlotte
If you're a Jeep driver near the Charlotte area, our team is ready to help. While our dealership has long been praised for the vast array of new and used Jeep models that we're able to deliver to area drivers, we aim to take things one step further. And that's to provide you with a Jeep vehicle perfectly suited to your lifestyle needs.
There's nothing quite like getting behind the wheel of a Jeep that's been built to your standards. Whether you're someone who loves an extreme weekend on the trails, or you appreciate the Jeep brand, by opting for a customized Jeep, you can get a vehicle built for you. And that's something you're sure to appreciate.
We work with the experts at Carolina Custom. That means you can benefit from this knowledgeable and talented team. You can pick the Jeep model you're after and then work with these Jeep experts to spec it out exactly how you want it. No one should have to settle when it comes to their Jeep, and when you take advantage of our team, you won't have to. You can work with a salesperson to include your upfits in your deal, or give Carolina Custom a call after you buy at 704-655-4444 or email them at sales@carolinacustomwheels.com.

Don't forget to check out the gallery of some previous builds by Carolina Custom!