Chrysler announces another industry first with in-vehicle wireless charging! It's the perfect solution for connected consumers who are always on the go. This new feature is first available on the all-new
2013 Dodge Dart
and accommodates iPhone, Blackberry, MP3 players and Droid devices with easy access through a seamlessly integrated power bin. Just hop in your car, drop your cellphone or MP3 player in the center console, turn on the ignition switch, drive off and your device will charge automatically.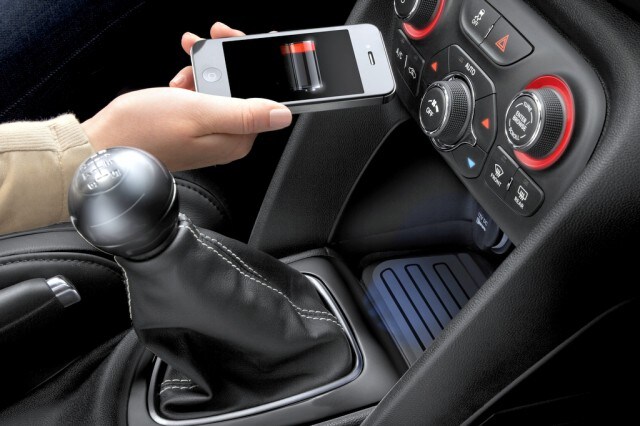 Attention Parents! Know how your teen is driving...This system will send you a text alert if the vehicle is driven too far or too fast.

Mopar Electronic Vehicle Tracking System (EVTS) helps locate stolen vehicles, features nationwide tracking
Available in three packages: Base, Silver or Gold
Silver plan allows owners to set speed and distance parameters; owners receive text alerts when limits are exceeded, perfect for fleet owners or parents
Gold plan offers unlimited online tracking and full concierge service
Mopar EVTS starts at $459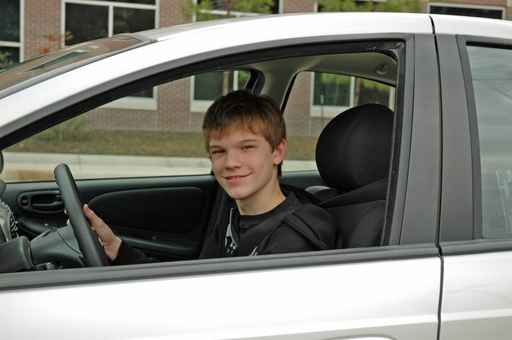 "Mopar's new tracking system provides vehicle owners the peace of mind that comes with always knowing where their vehicle is located," said Pietro Gorlier, President and Chief Executive Officer - Mopar Service, Parts & Customer Care. "And if someone else is driving their vehicle too fast or too far, the system can be enabled to send them a text."
Mopar's system is powered by Guidepoint Systems, the leader in GPS-enabled stolen vehicle recovery systems. Unlike other vehicle tracking systems, the Mopar EVTS offers nationwide tracking without a subscription. The system is available on Chrysler, Dodge, Jeep and Ram truck vehicles and vehicles with a 16-pin diagnostic data port.
The Mopar EVTS is offered in three packages: Base, Silver and Gold. The Base plan offers a GPS stolen-vehicle locator, real-time GPS stolen-vehicle tracking and a $1,000 theft-protection warranty. The system is transferable and upgradeable, with no subscription fees.
For added protection and service, owners may choose a Silver or Gold plan. The Silver plan includes "Security Fence," a feature that allows owners to set speed and distance parameters for their vehicles. If and when parameters are exceeded, a text alert is sent to the EVTS registered owner.

Other vehicle monitoring features available in the Silver plan include arrival/departure notification, historic trace maps of a vehicle's past locations, 24/7 emergency service dispatch, automatic theft notification, online tracking and OnCall(tm), an on-board panic button.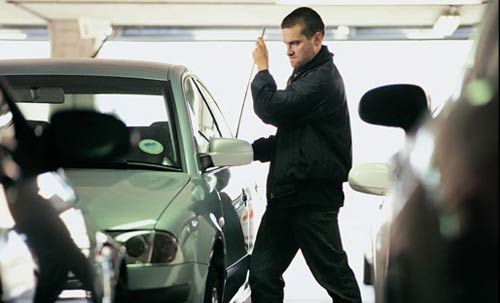 The Gold plan includes all of the features in the Silver package along with unlimited online tracking and a full concierge service, allowing vehicle owners to receive directions, make reservations and receive other needed assistance at the touch of a button using the EVTS registered owner's cell phone.

Both Silver and Gold packages are available as a one-year, renewable service plan. The Gold Service Plan is available only at the time of activation. Optional service plans do not require additional hardware or installation charges.

The Mopar Electronic Vehicle Tracking System is currently available as a Mopar accessory at Lake Norman Chrysler Dodge Jeep Ram.



Mopar EVTS Base Plan



GPS stolen-vehicle locator service

Real-time GPS stolen-vehicle tracking

$1,000 theft protection warranty

Transferable

Upgradeable

MSRP: $459 (does not include installation)
Mopar EVTS Silver Plan
E-Call 24/7 emergency service dispatch

Security Fence

Automatic theft notification

OnCall (on-board panic button)

Excessive speed notification

Arrival/Departure notification

Historic trace maps of vehicle's past location

Online tracking (200 per year)

Annual Fee: $149 (1-year service, renewable)
Mopar EVTS Gold Plan
E-Call 24/7 emergency service dispatch

Security Fence

Automatic theft notification

OnCall (on-board panic button)

Excessive speed notification

Arrival/Departure notification

Historic trace maps of vehicle's past location

Online tracking (unlimited)

Full concierge service

Annual Fee: $249 (1-year service, renewable)